Tea Extracting System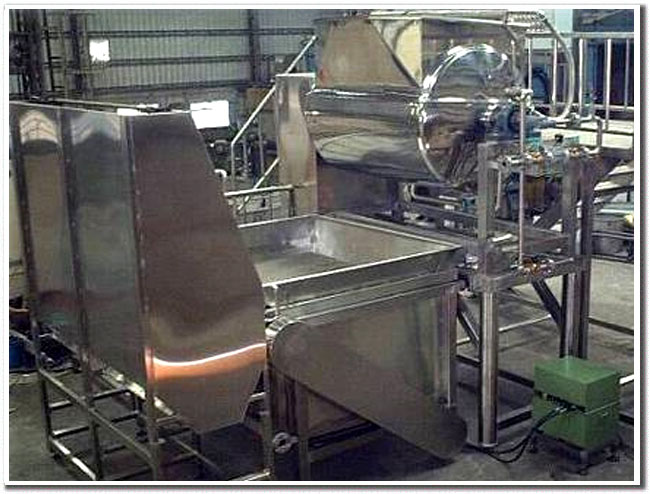 The tea extracting equipment adopts PLC and touch screen auto control. You can set multiple tea extracting modes from the touch screen, and everything is automatic from tea boiling to extracting of tea leaves which avoids impact of tea quality due to difference in manual operation.
The extracting barrel of the equipment is provided with a mixer, which can improve the effect of extracting and shorten the time of extracting so as to get the tea with the best quality. The extracting follows the process of putting certain amount of tea leaves in the extracting barrel, the extractor will automatically feed water, heat and then mix. When it reaches the set time, the tea liquid will be poured onto the filter mesh. Upon completion of the filtration of tea liquid, the filter mesh will automatically pour the tea dust onto the conveyor system that will send the tea dust into dust storage tank outdoors. eEven the filter mesh will be automatically cleaned which can save a lot of manpower.